Viktig information!
Ansvaret för att se till att det är rätt prov och rätt antal timmar inför avresa ligger på den personen som ska resa. Samt om något speciellt intyg gäller. Provet tas 2 dagar innan avresa.
Information för vad som gäller för varje land finns att hitta på länkarna nedan
Important information!
The responsibility for ensuring that it is the right test and the right number of hours before departure lies with the person who is going to travel. And if any special certificate applies. The sample must be taken 2 days before departure.
Information for what applies to each country can be found at:
https://www.coronapassport.se och https://www.swedenabroad.se/sv/
---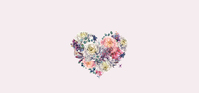 - Provsvar fås nästkommande dag
- Reseintyg på engelska med QR kod som är giltigt för resa till de flesta länder.
- Test results are obtained the following day
- Travel certificates are written in English and with a QR code that is valid for travel to most countries.
2400 kr (Inkl. moms)
Antigentest + Travel Certificate
Snabbtest som visar om du har en pågående virusinfektion.
- Används vid screening
- Giltig för resa till vissa länder
- Med QR kod
Quick test that shows if you have an ongoing viral infection.
- Used in screening
- Valid for travel to certain countries
- With QR code
600 SEK
Med reseintyg (with travel certificate)
1000 kr (Inkl. moms)
Antikroppstest
Antibody test
Snabbtest som visar om du fått antikroppar efter en genomgången covidinfektion. Svar fås på 15 min.
Rapid test that shows if you have received antibodies after a covid infection. Answers are available in 15 minutes.

550 kr
---
Bokning görs via telefon:
Ring för offert av större bokningar vid t.ex. screening av företag.
Booking is made by phone:
+46738425466